What's in your humidor?
Best Sellers
Our inventory turns over quickly. We generally stock several varieties from each brand. Contact us if you're looking for something in particular.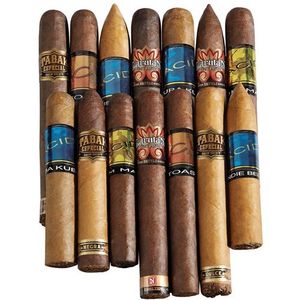 Acid
Many flavored cigar companies use the scraps of other tobaccos to make their stogies. These overly sweet, quick-burning blends are not what a cigar enthusiast wants. ACID does the process right. Using all top-quality, long-filler leaves, ACID cigars burn just as smooth and cool as any other handmade on the market.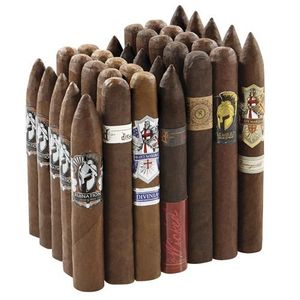 AJ Fernandez
Not your everyday, run-of-the-mill hand mades. Steeped in over 100 years of tradition, the 5 Vegas family of cigars showcases the spirit of Old School Cuba with a modern twist for today's cigar enthusiast. 
Arturo Fuente
If you've never had an Arturo Fuente cigar, they're known for their high levels of consistency and their smooth, naturally sweet tobacco blends. The Hemingway series, one of their most popular lines, is a great place to start. Each cigar is aged for six months before release to fully enhance the flavor and aroma, making an unforgettable experience.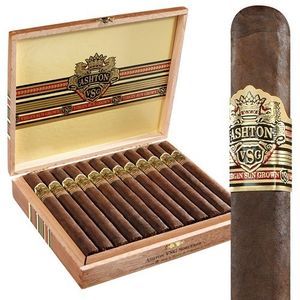 Ashton
Originally, this brand was known for their subtle cigars. Their top shelf, vintage beauties like Ashton Cabinet Selection are mellow and smooth, with an elegant profile perfect for any mellow cigar fan. However, Ashton has proven they can do full-bodied cigars just as well with blends like the ​Ashton VSG​.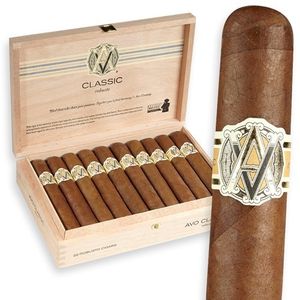 AVO
Hailing from the Dominican Republic, AVO cigars are known for having a classic and distinct mellow to medium-bodied flavor profile by using only the most carefully selected and refined tobaccos. No blend shows this off better than AVO Classic, a terrific cigar with a smooth taste and wonderful aroma.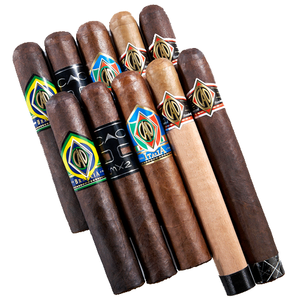 CAO
In recent years, CAO cigars has become one of the most sought after handmade brands. Equipped with an impressively massive portfolio of 90+ rated cigars, find any group of cigar enthusiasts and you're guaranteed to meet a handful of CAO fans.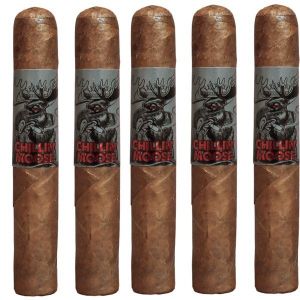 Chillin Moose
Chillin' Moose features a fine filler blend of carefully selected Nicaraguan, Dominican, US Broadleaf, and Mexican San Andres tobacco leaves. On top of that, an Ecuador Sumatra binder and a Connecticut Habano Rosado wrapper complete the package. This combo aims to please, and better still, it's a great cigar at an even better price. In a word, it's moose-tacular!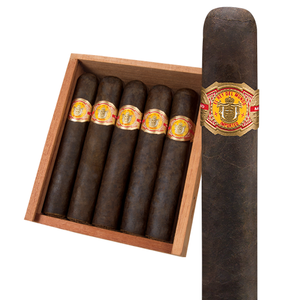 El Ray Del Mundo
Handmande premiums that feature Honduran binders, and rich, oily Sumatra wrappers. Inside, the El Rey Del Mundo holds combinations of Dominican, Honduran, and Nicaraguan fillers for a rich and spicy flavor. All of this from a brand that is rated as high as 91 by Cigar Aficionado magazine.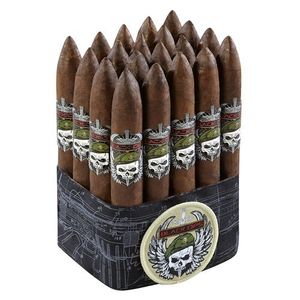 Gurkha
Arguably the largest and strongest portfolio we carry here at AP Cigar Co.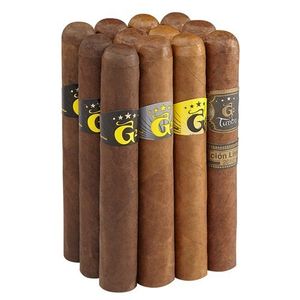 Greycliff
Graycliff cigars has now landed themselves on the map as an award-winning cigar company, and their premium cigars are highly sought after gems. Each Graycliff cigar is painstakingly made by hand using rare and exotic tobaccos to create highly desired and celebrated cigars.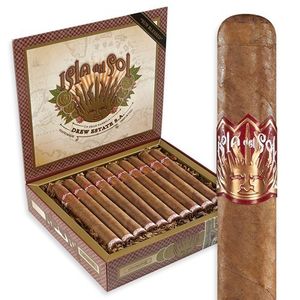 Isla del Sol
Isla del Sol combines a deliciously infused Nicaraguan premium with an everyday price that can't be beat. Each cigar comes loaded with a rich blend of aged Nicaraguan tobaccos inside a beautiful, chocolate-brown, 'Sun-Blessed' Sumatra wrapper.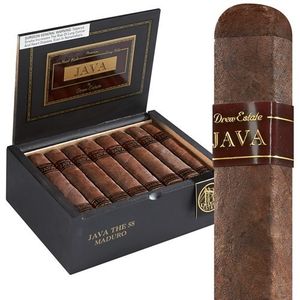 Java
Java is a subtly sweet Nicaraguan that features a dark, oily maduro wrapper stretched across an aged blend of Nicaraguan long-fillers. While aging, these cigars have been slowly infused with the delicious flavor of gourmet mocha, morphing a traditional Nicaraguan cigar into an incredibly rich cigar that burns smooth from start to finish, leaving an extremely pleasant aroma in its wake.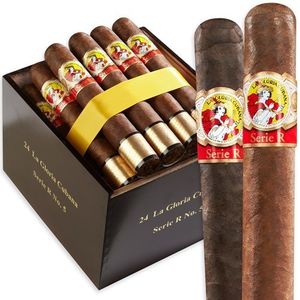 La Gloria Cubana
The La Gloria Cubana Serie R cigar utilizes an Ecuadorian grown Colorado shade wrapper, or Connecticut Broadleaf maduro, concealing an extensively aged blend of M​exican, Dominican, Brazilian, and Nicaraguan filler leaves. The result is a richer, spicier, fuller bodied version of the regular La Gloria Cubana cigar line.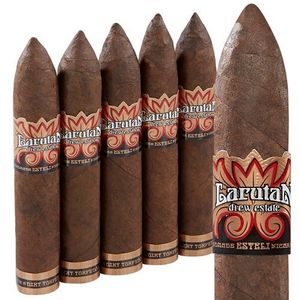 Larutan
Each is handmade in Esteli, Nicaragua with a host of different gourmet long-leaf tobaccos from Syria, Haiti, Turkey, Dominican Republic and St. James Parish. Exceptional draw leading to incomparable flavor. These cigars impart a unique, distinctive taste which you won't find anywhere else.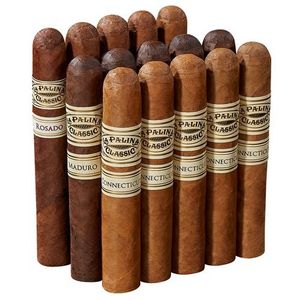 La Palina
Among the premium La Palina portfolio is a number of 90+ rated cigars. A strong, up and coming boutique force, La Palina cigars are the perfect addition to your rotation.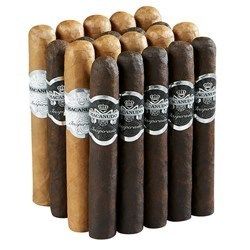 Macanudo
You'll understand why Macanudo is one of the best-selling cigar brands in America when you taste the consistency and smoothness of each handmade cigar. Enjoy the great tasting Macanudo cigar line which will deliver a mellow and enjoyable flavor from the Connecticut shade wrapper time and time again.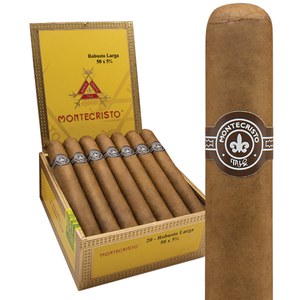 Montecristo
Montecristo is a household name in the cigar world. Smokers worldwide know they can count on Montecristo for a well-made, Dominican-bred cigar when their tastes trend towards high quality, mild-bodied strength. A light, Connecticut-grown wrapper leaf holds a well-aged blend of Dominican fillers together and adds a creamy finish to the sweet, grassy taste of the fillers. Smooth and easy-smoking, Montecristo is an easy choice for many a cigar connoisseur.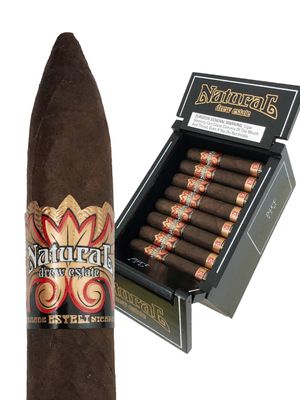 Naturals
The Natural cigar line by Drew Estate is a cigar you have to try. Each is handmade in Esteli, Nicaragua with a host of different gourmet long-leaf tobaccos from Syria, Haiti, Turkey, Dominican Republic and St. James Parish. Exceptional draw leading to incomparable flavor. These cigars impart a unique, distinctive taste which you won't find anywhere else.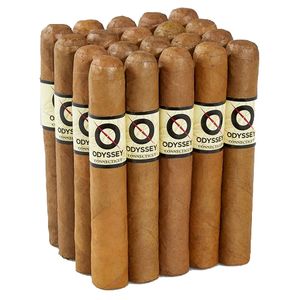 Odyssey
This is one brand that delivers everything you're looking for in a quality cigar without the hefty price tag. Choice tobaccos are draped in a golden, silky smooth Connecticut wrapper that's finished with a sweet cap. Light this cigar up and enjoy balanced flavors and a quality experience while making some serious savings in your wallet.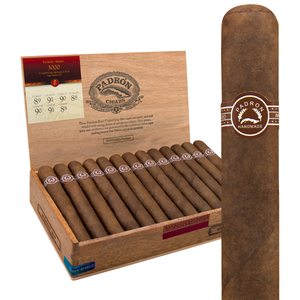 Padron
Padrón cigars are a series of robust Nicaraguan premium handmades boasting a deep and complex flavor profile. Their cigars deliver consistent performances while utilizing super-high quality tobaccos. Many Padrón cigars are available in both Natural and Maduro wrappers, and whichever option you choose, you're sure to consistently experience immaculate construction, a razor sharp burn line, and a flavor that will keep you coming back for more.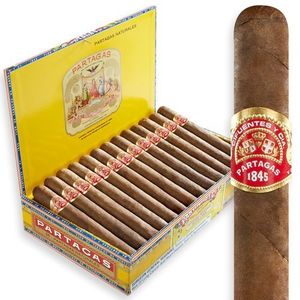 Partagas
Partagas cigars are handmade in the Dominican Republic, and although they are in a new factory, this brand never forgot its Cuban roots. As their slogan conveys, this factory is now responsible for "the richest cigars in the world." This Cameroon-wrapped, Cuban-esque blend easily lives up to that name. Light one up, and you'll taste a robust blend of sweet natural tobacco, cedar, and earth. These cigars are smooth, making them perfect for anytime of the day.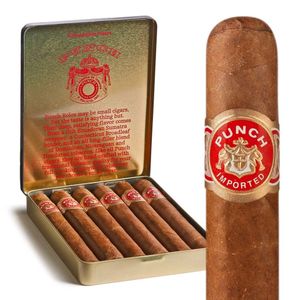 Punch
Punch Cigars are produced in Honduras with the same standard of excellence that has been their protocol for many generations. This illustrious brand is famous for cultivating the finest Cuban-seed tobaccos grown in Honduras, Nicaragua, and the Dominican Republic. Punch cigars have received a myriad of 90+ punch cigar reviews and ratings and hailed by their countless minions as one of the finest Honduran cigars ever made.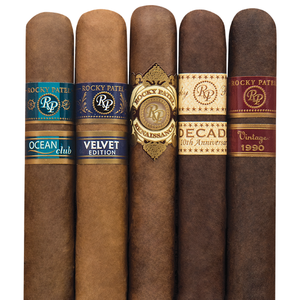 Rocky Patel
Rocky Patel's number one goal has always been to create the very best cigars. A goal he set out to achieve in 1996, and a goal many would say he has already accomplished.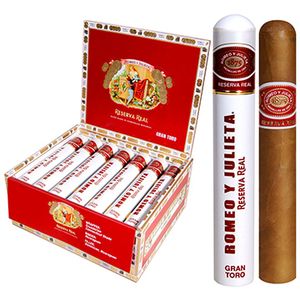 Romeo Y Julieta
Romeo Y Julieta cigars are remarkable in construction and taste we at Cuban Crafters are proud to offer this fantastic stick to cigar afficionados everwhere.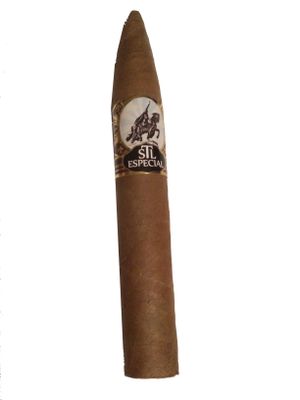 STL Especial
STL Especial was hand blended in Santiago, Dominican Republic at the Old Arganese factory by CEO of STL Cigars, Scott Biancardi. By using the finest tobacco from Santiago, STL Cigars is guaranteed to give a smooth smoke and a nice ash.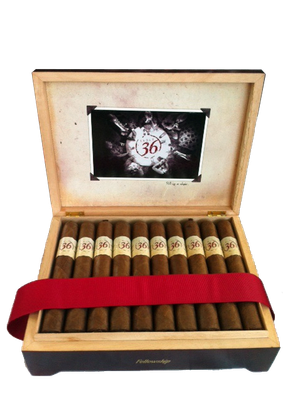 Table 36
THE St. Louis-based premium cigar company. Table 36 provides the opportunity for everyone, from novice to aficionado, to celebrate fellowship, freely honor tradition, and faithfully recognize the blessings we have been given.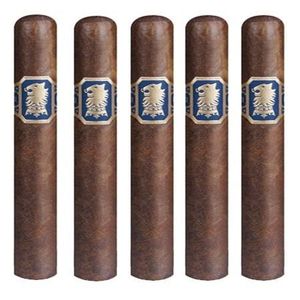 Undercrown
Undercrown Maduro cigars by Drew Estate are admired by avid cigar smokers as one of the best cigars ever created. Blended by the same torcedores that roll the beloved Liga Privada No. 9, the original Undercrown cigar was born out of a challenge. A challenge by Willy Herrera to the cigar rollers in the factory to create a cigar that would satisfy his palate, a cigar that would be equal to, or greater than, his favorite cigar; the Liga Privada 9.